Bears Tickets, Shmears Tickets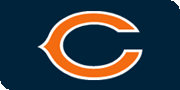 I spent about 15 futile minutes on ticketmaster.com this morning trying to get 4 tickets to any home Chicago Bears game. What did I get for my troubles? Several horrid examples of word image verification security (those GIFs-as-LSD-trips with the wavy letters you're supposed to echo back to the server to prove you're not an Aibo or a dishonest person) and zippo available tickets. Nada. Bubkis. How is it that a team with one lucky season in the past 8 years or so can sell out an entire season's worth of single-game seats in under 5 minutes? I can only surmise that Bears season ticket holders have land-grabbed such a massive percentage of the seating chart that there's really no open range to speak of on, please forgive me for this, any given Sunday.
Think I'm probably headed to
Stubhub
for my next ticket search. These guys have tried to build a secondary market-maker service around tickets alone; they're attempting to out-eBay eBay in a single (very lucrative) domain. Seems like they've gotten all the right relationships and have tickets to a tremendous variety of worthwhile events. Will they put neighborhood and workplace networks, and the brokers who help power them at street level, out of work? No, or at least not entirely. But this sure seems like another perfect application of the transactional lubricant the web has become in so many markets.
That said, $161/ticket for 4 top deck tickets to see the Lions? C'mon. Does that at least include bottled oxygen?